Holidays in Russia 2022
River cruises, new nature trails, innovative alternate art projects; Russia offers many new options for your holiday.
From St Petersburg's wealth of culture to the Kamchatka's Bering Straits, and the vast, diverse lands in between, Russia has many reasons to visit. Our Russian tailor made holidays and small group tours span from classic city itineraries to expedition voyages along the east coast and Russian arctic region. Here are just a few ideas for your next holiday in Russia.
City minibreaks in St. Petersburg and Moscow
Our St. Petersburg & Moscow in Style tour is an 8-day tailor-made tour. Staying in boutique hotels, you have guides with you most days and lots of inclusions. Highlights of these tours are visits to the most notable art galleries & museums of St. Petersburg and Moscow; The Hermitage and Tretyakov Gallery. In addition to these galleries, you have time to explore former industrial areas, which have become cool and interesting art spaces.
Visit these new alternative art centres:
• Moscow's ARTPLAY Centre of Design
• Moscow's Flacon Design Factory
• St. Petersburg's Loft Project ETAGI
• St. Petersburg's New Holland Island
If you enjoy the outdoors, you'll be surprised by the amount of gardens and parks you will visit in Moscow and St. Petersburg. Well-groomed green areas dominate the cities countering the outsider's expectation that cities are concrete jungles of stern Soviet buildings. Locals spend time playing board games in the gardens, sitting in outside cafes & tending the public flowerbeds. Many of the included destinations are centred on magnificent gardens such as Peterhof & St.Catherine's Palace. Russian gardens were made with the wanton extravagance of the Russian aristocracy, which you can now enjoy for yourself.
Canal Cruises in St. Petersburg
Did you know the city of St Petersburg is criss-crossed with canals that have given it the nickname the 'Venice of the North'? Our tours include a leisurely canal cruise through the heart of the city, sailing under low bridges and taking in many of the city's famous landmarks along the way.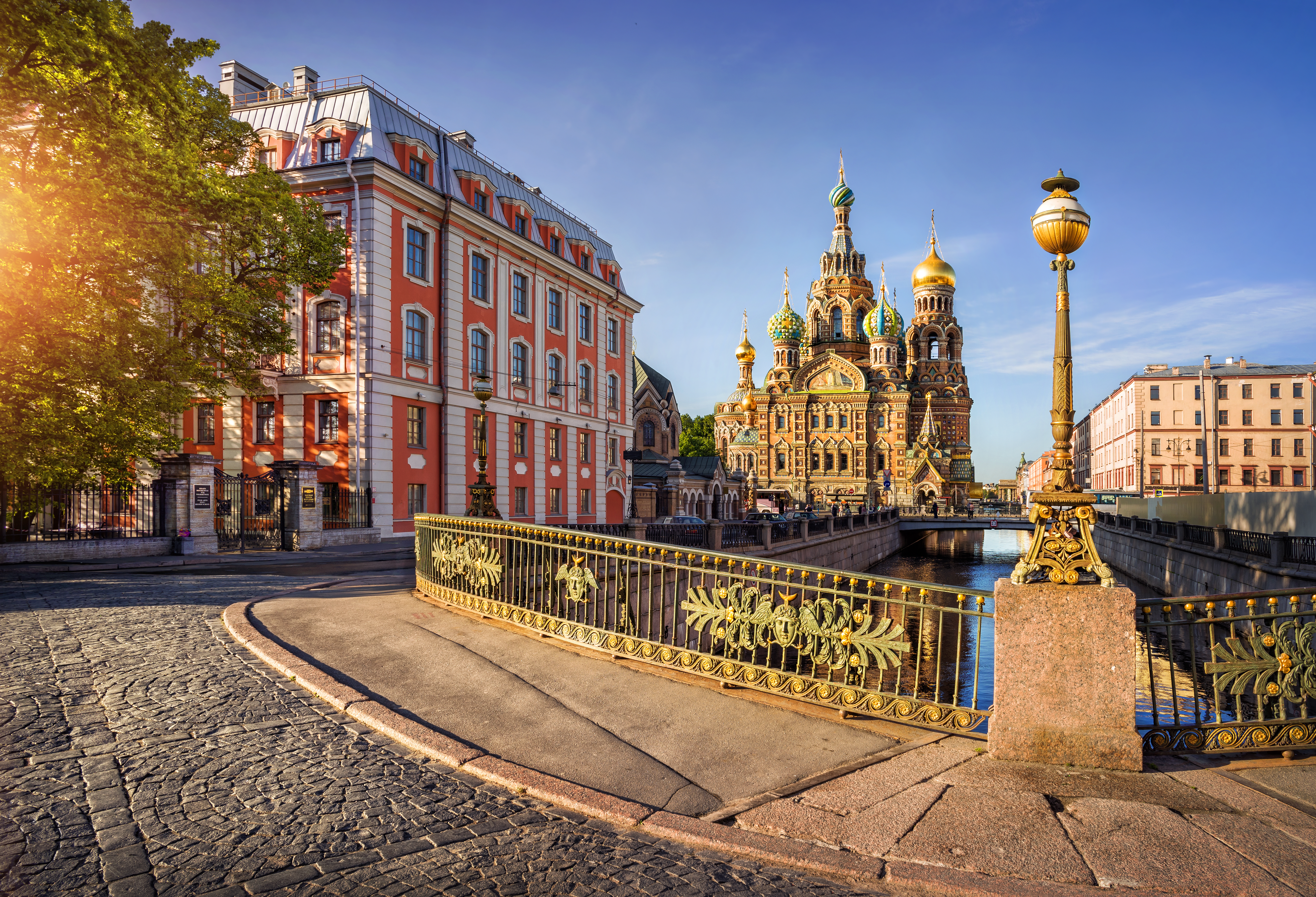 Volga Dream River Voyages
When it comes to river cruises in Russia, the Volga Dream offers an unprecedented level of luxury, as well as the finest accommodation, delicious food, best service and care in the industry. The advent of the boutique Volga Dream reveals the tsarist-era luxury and provides superior service, installing the ship as the class of the waterway. These voyages have half the amount of guests that are on other Russian River cruises and offer small group tours. These voyages also offer premium hotels in the centre of town during your sightseeing stays in Moscow and St. Petersburg.
Active and Adventure Holidays in Kamchatka, Russia
With incredible wildlife, more than 160 volcanoes, geysers and mineral springs, Kamchatka is no doubt one of the most spectacular regions in Russia with an untouched feel. On our small group Kamchatka tours you can stay in a quaint, wooden lakeshore lodge and take part in some of the best bear viewing on the peninsula, trek the volcanoes of Central Kamchatka and discover the nature and culture of this area.
Take advantage of direct flights from Anchorage, Beijing and Tokyo to Petropavlovsk-Kamchatsky during northern summes. This makes access to the peninsula swift and easy with only one stop from Australia or the US. Ask us for details.
Alternatively, explore the remote and wild Kamchatka coastline on one of our Kamchatka tours which depart each August. These small ship voyages get up close and personal to the bears, birds, rugged coastline scenery and adventure of Kamchatka.